Moodle App 3.6.1 release notes
Release date: 29th March 2019
Complete list of fixed issues in Moodle App 3.6.1.
New features and improvements​
Support for blogs: Users can view and comment on the site, personal and course blogs.
Support for ratings in forum, glossary and database activities: User can view and rate those items.
Support for SCORM packages full screen
Push notification improvements. Faster and contextual notifications.
Support for multiple calendar event alerts
Offline activities synchronisation improvements
Accessibility improvements: For mobile screen readers.
Two separated notification channels now available in Android: You can separately enable/disable Push and local (calendar) notifications.
More improvements bellow.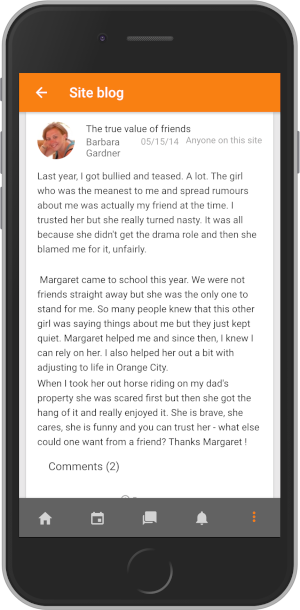 Blogs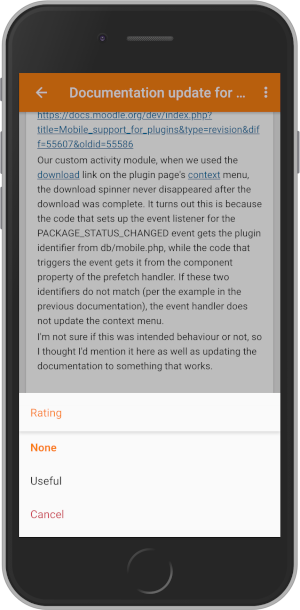 Rating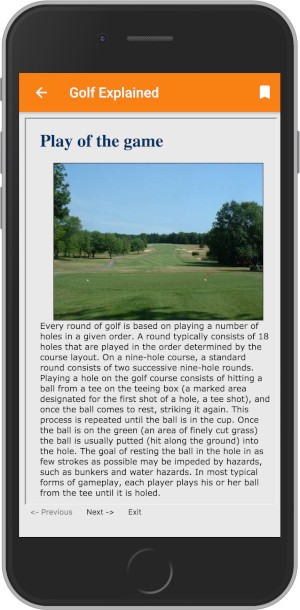 SCORM full screen
Complete list of issues​
Bug​
New Feature​
Task​
Improvement​