Moodle Mobile 3.2.0 release notes
Release date: 12th December 2016
Complete list of issues for Moodle Mobile 3.2.0.
New features​
All new features and improvements require Moodle 3.2 except where indicated.
Assignment: Teachers can grade submissions, even if they are offline, using numerical points, scales, outcomes and feedback comments. Advanced grading methods such as rubrics are not yet supported.
Auto-login: Users are automatically logged in to the site in a browser when coming from the app.
Grades: A new grades link in the side menu provides quick access to course grades.
Sign-up: Users can create new accounts using email-based self-registration. CAPTCHA and custom profile fields are supported.
Notifications: A new notifications preferences screen lets users decide how to be alerted.
SSO support: Sites using SSO auth methods such as CAS or Shibboleth no longer require the Moodle App additional features plugin.
Profile picture: Users can easily update their profile picture by taking a photo or choosing one from the photo library. (Moodle 3.1 onward with the Moodle App additional features plugin)
Badges: Users can view their awarded badges in their profile. (Moodle 2.8 onward with the Moodle App additional features plugin)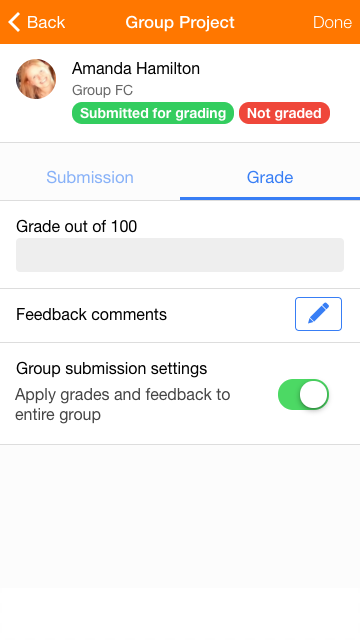 Submissions grading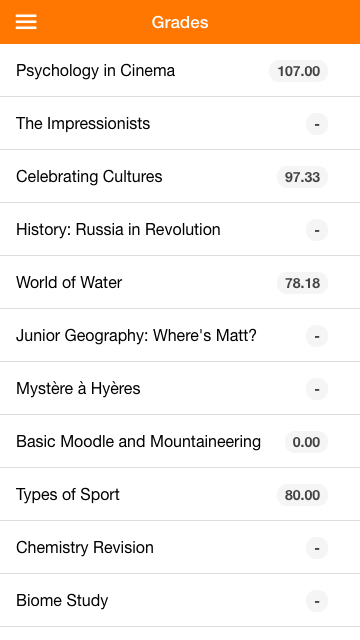 Grades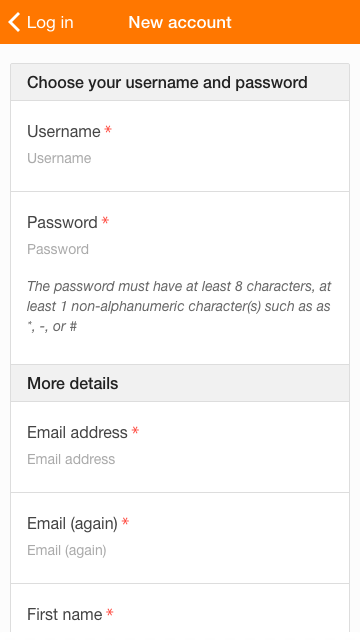 Sign-up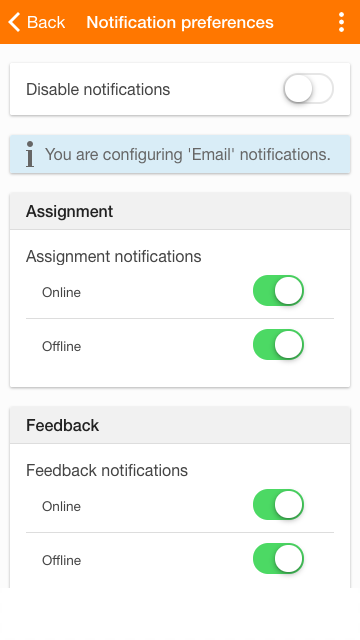 Preferences
Profile picture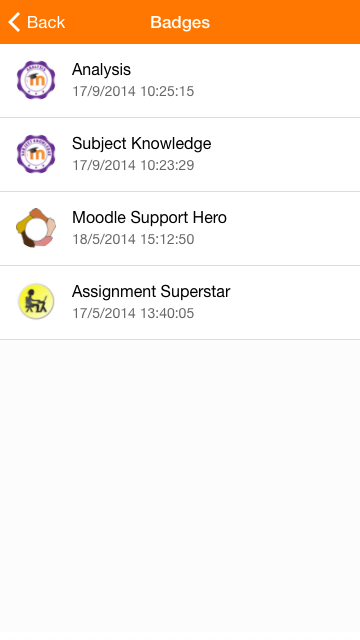 Badges
Improvements​
Performance: Requests to the server have been greatly reduced, making the app faster and reducing data consumption.(Moodle 2.8 onward with the Moodle App additional features plugin)
When connecting to a new site, the site name and logo are displayed in the login screen.
The 'My courses' screen has been redesigned to improve usability.
Assignments with submission statements are now supported.
Users can now change the password or complete missing fields in their profile when required.
Pinned forum discussions are now displayed correctly.
Discussion locking is supported.
Single simple discussion forums no longer show the author of the first post.
The size of the app bundle has been optimized, reducing it by 25%.
Fixes​
Orphaned sections are not displayed any more.
Developers​
Please refer to https://github.com/moodlehq/moodleapp/blob/v3.2.0/upgrade.txt
Complete list of issues​
New Feature​
Task​
Sub-task​
Improvement​
Bug​