Moodle Mobile 3.3.1 release notes
Release date: 28th July
Complete list of issues for Moodle Mobile 3.3.1.
New features and improvements​
note
Please note that new features require Moodle 3.3
Database activity - Students can browse and add database entries even when offline.
New translations: Lithuanian and Serbian (Cyrillic and Latin alphabets)
Lesson - Improvements in media (audio, video) handling.
Improvements to connection problem notifications.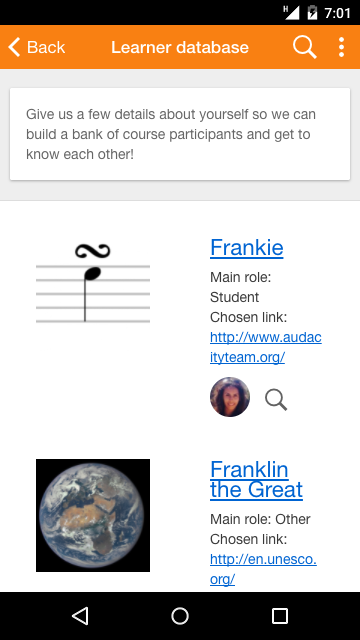 Database entries.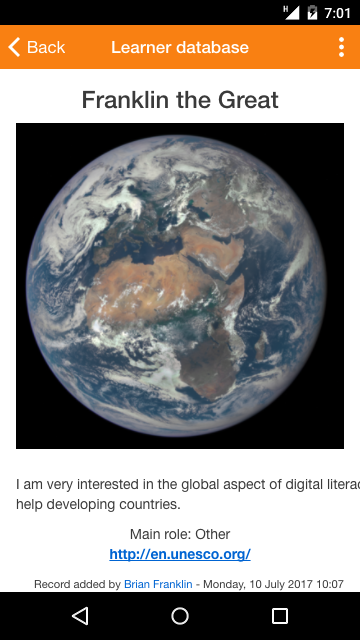 Database single entry.
Complete list of issues​
Bug​
New Feature​
Task​
Improvement​