Moodle Mobile 3.1.0 release notes
Release date: 23th May 2016
Complete list of issues for Moodle Mobile 3.1.0
New features​
Quizzes - users can attempt quizzes (requires Moodle 3.1 or Moodle 2.6 onwards with the Moodle App additional features plugin installed)
Competencies - users can browse their learning plans and teachers can view the competencies of students in their course
Remote add-ons - support for mobile app versions of plugins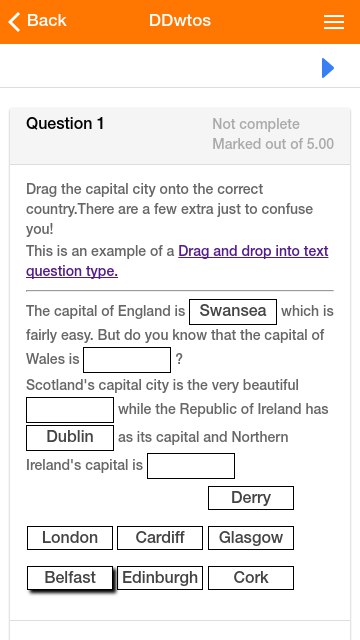 Drag & drop question in a quiz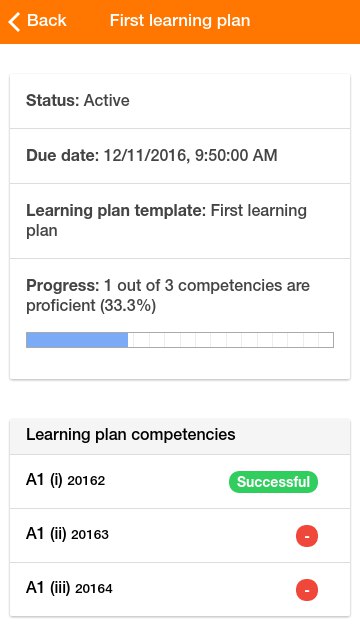 Learning plan view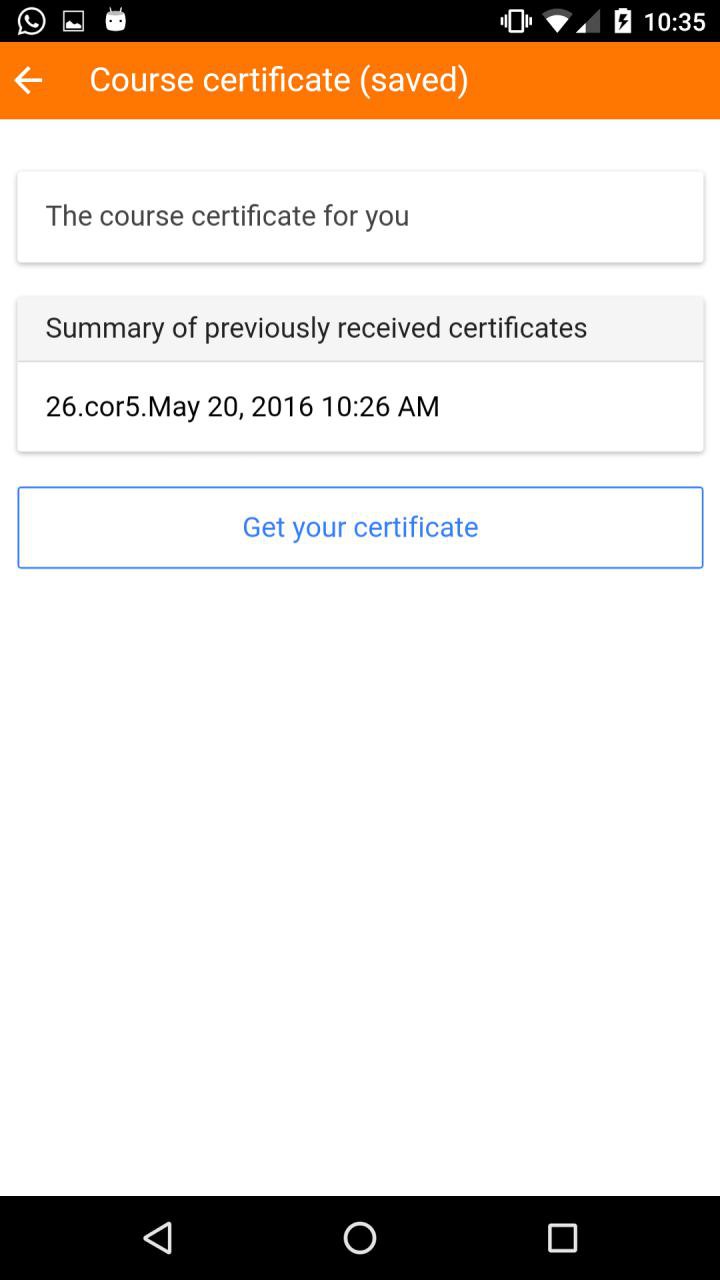 Remote add-on (Certificate module)
Improvements​
Empty topics are not displayed in the sections menu.
Images in remote themes are downloaded so they are available offline.
Large multimedia files are now served via streaming.
Moodle Mobile additional features​
For sites using login via the browser, is now possible to use an embedded browser instead of the device default browser. Thanks to the Universitat de Barcelona for contributing with this new feature.
Complete list of issues​
Bug​
Improvement​
New Feature​
Sub-tasks​